RECENT BLOGS
I'm certain I'm not the only one that's super eager waiting for Season Three. I mean with the announcements of David Berry as Lord John Grey, Wil Johnson as Joe Abernathy, John Bell as Young Ian and…

Read more >

Alright so I am hoping that by now most have watched the Season Two finale episode Dragonfly in Amber.

Read more >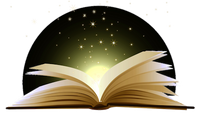 General Literature
Go to these sites for info or for help with your own wiki!
Bourne • Fifty Shades of Grey • The Giver • The Handmaid's Tale • James Bond • Jurassic Park Universe • Les Misérables • Outlander • Sherlock Holmes
Want your community included? See how!

FEATURED ARTICLE
Season Two of the Outlander television series begins as Claire and Jamie arrive in France, hell-bent on infiltrating the Jacobite rebellion led by Prince Charles Stuart, and stopping the battle of Culloden. With the help of his cousin Jared, a local wine merchant, Jamie and Claire are thrown into the lavish world of French society, where intrigue and parties are abundant, but political gain proves far less fruitful. Altering the course of history presents challenges that begin to weigh on the very fabric of their relationship. However, armed with the knowledge of what lies ahead, Claire and Jamie must race to prevent a doomed Highland uprising, and the extinction of Scottish life as they know it.
POLL
Which OUTLANDER book are you currently reading/listening to (or re-reading/re-listening to)?
DISCUSSION
Forum Activity
Ad blocker interference detected!
Wikia is a free-to-use site that makes money from advertising. We have a modified experience for viewers using ad blockers

Wikia is not accessible if you've made further modifications. Remove the custom ad blocker rule(s) and the page will load as expected.