Can you believe that the Outlander Season One finale is almost here? Celebrate by inviting a few friends over to watch the finale while you drink some of these tasty cocktail recipes, inspired by the books and the show!
Hint, hint: There is a LOT of whiskey on this menu. Enjoy :)
Claire, Jamie, Murtagh...okay pretty much every character in Outlander drinks their fair share of Whiskey. Mix up these Whiskey Smashes for your friends!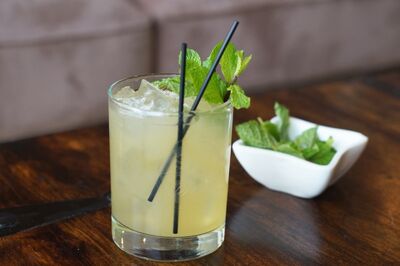 This classic Scottish drink is very similar to Bailey's Irish Cream. It is made from OATS (but trust us, it's delicious). The recipe comes from the Outlander Kitchen and must be made 1-2 days in advance.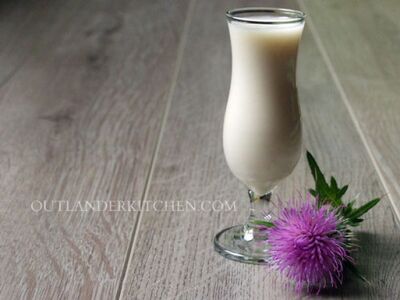 Jamie throws QUITE a few punches in the series...so we needed to have some kind of punch on the menu. Also, the punch features...you guessed it, whiskey!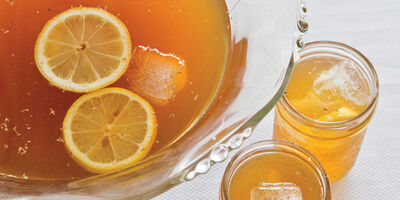 Hehe...we ALL know what you really want is a nice Scotch on the Rocks. Or at least a nice Scotch and Soda while you look at Jamie in the show.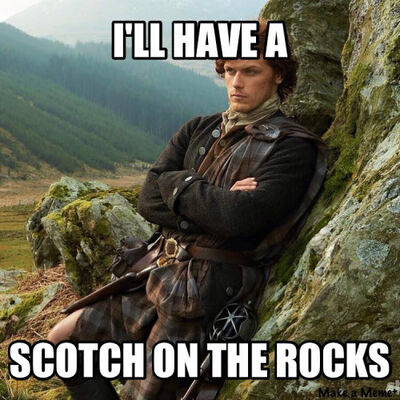 Check out more The Book Cooks blogs here...

---
---
Ad blocker interference detected!
Wikia is a free-to-use site that makes money from advertising. We have a modified experience for viewers using ad blockers

Wikia is not accessible if you've made further modifications. Remove the custom ad blocker rule(s) and the page will load as expected.